Why is GreenGeeks the best WordPress host?
One simple answer – they're eco-friendly! 
I like to know I'm making a difference, especially when it comes to my business. However, it is important to keep in mind what benefits you'll receive when choosing a web host.
Fortunately, GreenGeeks is a platform that exceeds expectations. Here are a few benefits you'll get when hosting with them:
---
Disclaimer: This post contains affiliate links. If you purchase through my link, I will receive a small commission, at no additional cost to you. You can read my full disclaimer here.

---
A high-speed website



Attention-spans are decreasing faster than the ozone layer.

You've got eight seconds to grab the attention of your audience. If your website is still loading in those eight seconds, your visitors won't hesitate to exit out.

At GreenGeeks, the average page load time is 1.23 seconds.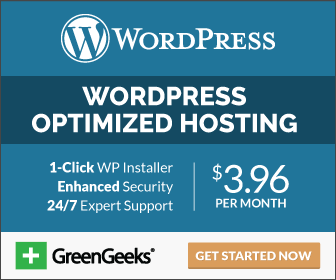 Efficient customer service



It's midnight and you have a question about your website. No problem. GreenGeeks' live chat is available 24/7/365.

Any questions or issues are answered or resolved immediately.

Free Let's Encrypt SSL



Your website needs an SSL Certificate. This helps with security on your page and SEO ranking.
An insecure website will scare visitors away. Even worse, search engines will rank protected websites over yours.
GreenGeeks offers Let's Encrypt SSL, a free way to enable protection on your website. You don't even have to do anything. Just tell them you want it added, and they will take care of the rest for you.
GreenGeeks' Green Tags



How will your audience know that your website is eco-friendly?
Luckily, GreenGeeks has a variety of green tags that you can flaunt on your website.
Nice touch, right?
Why GreenGeeks is the best
There are plenty of great web hosts out there to choose from. However, not all of them are doing their part to help the planet. New websites are created every day, and most of them are powered by fossil fuels.
In the end, we choose what kind of world we want to live in. Simply choosing a green web host can make all the difference.
Have you decided to start an eco-friendly website? You can click here to go green with GreenGeeks!